Wait—you have those?
Looking to fancy up your lot? Re-up on your sales material? You've come to the right place. As we continue to enhance the online store, we've also added some new products, some of which you may have never heard of.
1. Sorbent Products
Universal (Gray) Meltblown Sonic Bonded Pads/Rolls
Universal (Gray) Meltblown Fine Fiber Pads
Universal (Gray) Meltblown Laminate (low lint) Pads/Rolls
Universal (Gray) Super Absorbent Flake Socks

Details of these can be found on page 154:

2. Swooper Banners
At 12 feet tall, these unique banners are perfect for advertising and grabbing customers attention that are driving by your dealership. We have 115 stock options. You can also create your own custom swooper to display whatever you would like. Available with wheel base, water/sand base, or ground spike.

Details on stock swoopers can be found here.


3. Apparel
We have all of your apparel needs at the lowest prices, with no set up fees, and the industry's best turnaround time. Those pesky freight charges can be avoided as well when you order over a certain amount.

View Catalog 1 | View Catalog 2


In the Products Division, we offer hundreds of products. If you have any questions about whether we can source something for you or not, please do not hesitate to reach out. Keep in mind that a portion of our profits goes back to the association that serves you.
We have long term relations with the nation's largest manufacturers. We can source any and everything you use in order to operate your business. If you need something, start with us. We appreciate all of the business that you currently give us and we strive to be the number one source for products that you need to purchase in order to run your dealership.
Questions? Call us: 800-852-3372
P.S. We're pretty thankful that you took the time to read this blog—so thankful that we'd like to offer you a coupon on these 3 products.
Mention this blog at checkout to receive a discounted rate.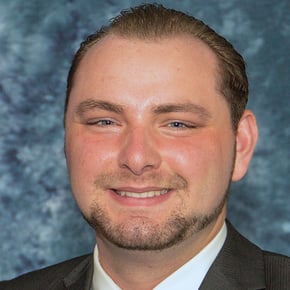 Brendan Jaworski, Sales Representative
As the Sales Representative in the Products Division, Brendan is responsible for generating new business, regaining lost business, and maintaining existing business. He also is responsible for creating online monthly specials, running the weekly Insider program, and expanding the catalog of products the division has to offer. Outside of work, Brendan enjoys spending time with his friends, family, and hitting the links any time he can.