Through NHADA, Delta Dental provides resources to help educate employees on saving money on out-of-pocket expenses.
Take a look at the most valuable pieces of information employees need regarding their dental coverage.
Dental coverage emphasizes preventive care to save employees from potentially costly treatments needed when problems develop. Plus, preventive care helps reduce time away from work. Every year, Americans miss over 164 million hours of work due to dental disease.13 By preventing diseases from occurring, regular visits to the dentist help keep employees healthy and focused at work. Most of NHADA's plans cover checkups and cleanings at 100 percent, so employees won't have to pay out of pocket for preventive care and can save money in the long run.
Employees can also save money and maximize their benefits by choosing an in-network dentist. These dentists have agreed to charge set fees for certain services, and dental benefits will cover the most cost for in-network care.
Plus, employees can easily find participating dentists by using the dentist finder on Delta Dental's website or mobile app.
If employees do end up needing more expensive dental care, they can request pre-treatment estimates for procedures costing over $200. These estimates help employees know what to expect and budget properly. To receive a pre-treatment estimate, employees will need to ask their dentist to submit a request to Delta Dental. Delta Dental will then respond with an estimate of how much cost will be covered.
Dental benefits can save employees money now and in the future. Help them maximize the value of your company's plan by providing the right education and support through NHADA.
---
3 Oral Health in America: A Report of the Surgeon General, https://www.nidcr.nih.gov/datastatistics/surgeongeneral/
report/executivesummary.htm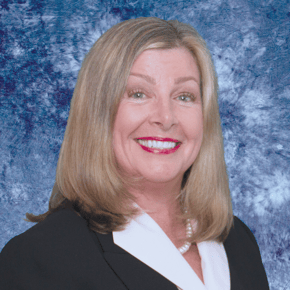 Laurie Churchill, Field Representative
As NHADA's Insurance Producer, Laurie helps our member employer groups take advantage of strategies to help manage healthcare costs and still maintain satisfied employees and a solid bottom-line. Laurie works with employee insurance benefits that include group medical, dental, vision, life, and disability income protection. She also provides additional insurance plans like Group and Voluntary Life & Disability plans, employee-paid Worksite plans such as Accident, and Critical Illness, along with Flexible Benefits like Section 125 Premium Conversion Pre-Tax Plans, Health Reimbursement Accounts and Flexible Spending Accounts. When she's not at work, Laurie enjoys gardening and spending time outdoors.