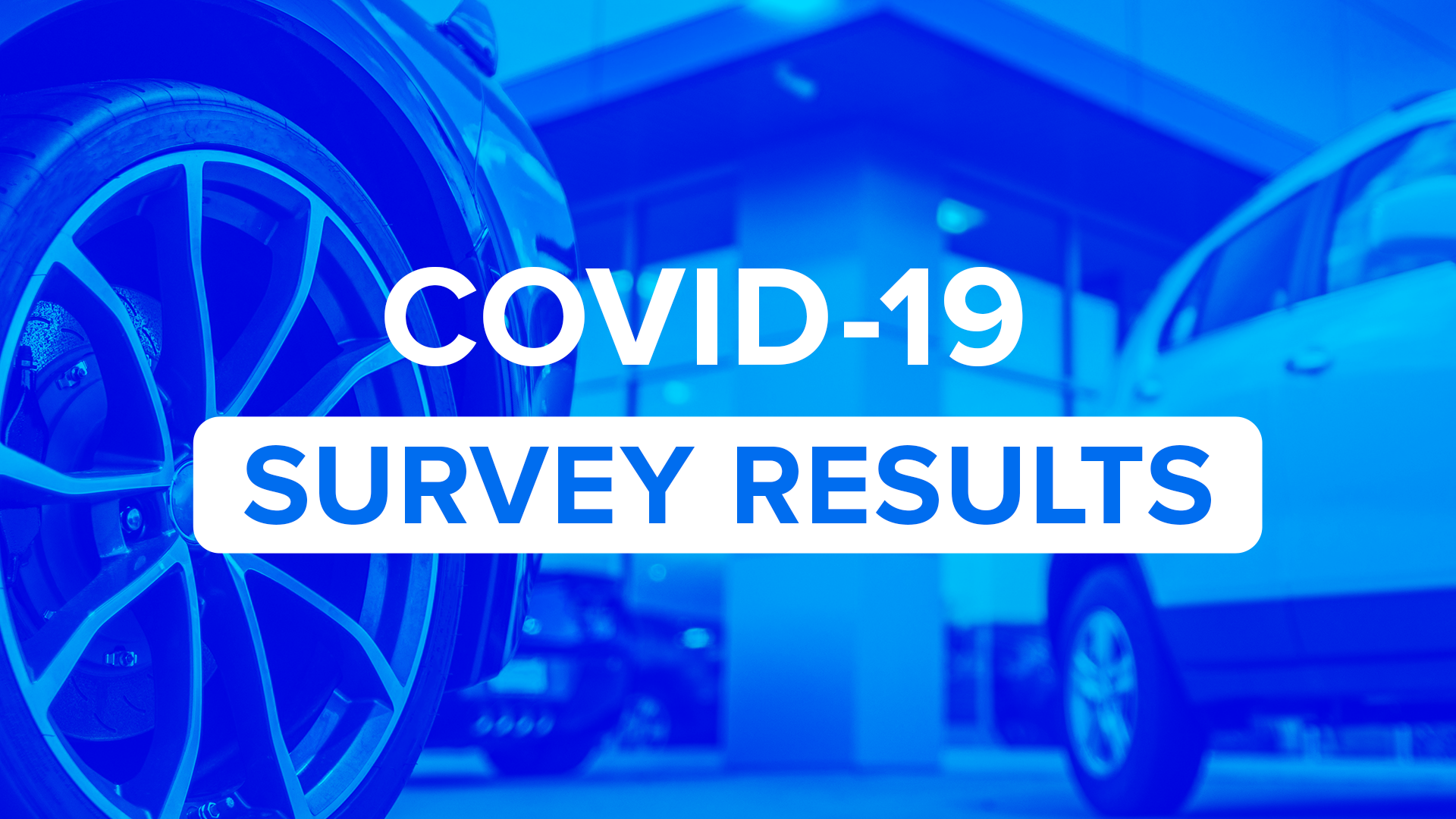 In the past three weeks, we surveyed our membership to determine how they are responding to the COVID-19 crisis and what the future holds. Over 90 shops responded to each survey. We asked our membership to spend 3 minutes answering 20 questions as part of an anonymous survey. The mix of respondents included roughly 45% franchised and 55% independents. On average they employ 34 people each.
Net Revenues:
Expected net revenues took a big hit in both surveys but the picture seems to be improving slightly. For sales operations 70% reported lower sales and 6% with higher sales and 16% at about what was expected. Expected versus reality was more dramatic for franchised dealers versus independents. For the service end of the businesses, 69% reported lower than expected revenues, 3% above expected and 24% at what they expected. Again, for franchised shops, expectations versus reality was more dramatic versus independents.
Sustainability
In the first survey, perhaps reflecting our Yankee mentality, 82% stated they can last anywhere from 1 to 4 months at the "March" revenue level. In the past few weeks this forecast has improved with 86% believing they can last 1-4 months; And even more critically, 70% of respondents stated they can last 2 to 4 months – this is up from 58% three weeks ago. However, a higher percentage of franchised operations fell into this "2-4 month" category (78% franchised versus 66% independents). Independents are showing an improved outlook compared to three weeks ago.
However, this is still grim – upwards of 30% can fail in the next 2 months assuming all things stay the same.
Employee Headcount, Hours Worked, Days Open, Hours Open
A slim majority reported reducing number of hours open but Franchised dealers were more likely to reduce hours. For reducing the number of days, both franchised and independent reported that only 35% reduced days open.
All reduced employee headcount and the number of hours with franchised 70% of franchised shops indicating a reduction and 52% of independents. As a greater number of independents are service only, this difference likely reflects the sales vs. service headcount. On April 24th, the Union Leader reported that 4,600 employees who sell cars, boats and RVs and their parts who were either laid off or had pay cuts had filed for unemployment.
Paycheck Protection Program
NHADA held several PPP webinars and has a sophisticated webpage dedicated to COVID-19 and programs like the PPP.
Of the 100 survey respondents, 96% said they applied for the loan with 88% of the respondents getting approval. 63% have already gotten the PPP money. With the next round of PPP money, additional NH MV businesses will apply.
Sales Numbers:
US estimates predict sales of new cars dropping by 26.6% to about 12.5 million. Looking back the great recession, titling numbers didn't stop dropping until 2012 and then it took 3 more years before the titling numbers exceeded 2007 totals. Compared to FY2007 numbers, the following years showed these percentage declines: 5, 13, and 17%.
Put in raw estimated numbers for our near future, there could be 20,000 to 50,000 less cars that are sold and thus titled at the DMV in the next few years. If titling shows a similar decline in this downturn as the great recession, we won't see sales bounce back for 2-3 years.
COVID-19 Procedures
A strong majority of shops have taken proactive steps including making hand sanitizers widely available (96%), daily cleaning of certain areas (93%), adopting social distancing (92%), and wiping down vehicles (78%) among a few of the highlights. I strongly urge all NHADA members to reference this article for NHADA's many suggestions to keep the workplace and customer-space COVID-free.
Many are doing drop off/pick up of vehicles and remote drop box to avoid contact with customers.
In Closing:
In closing, I want to recognize Governor Sununu for his leadership in this difficult time. There are few easy decisions to make and many people to frustrate. The NHADA and I think he has done a fine job in balancing the state's public health with the economic health. Auto sales and services are very fortunate to be deemed as essential. Yes, business is down but we recognize the necessity of implementing the stay at home orders and the likely need to continue such orders and eventually slowly open the state.
---
---