New Resource: Safe Operations During A Pandemic (Checklist)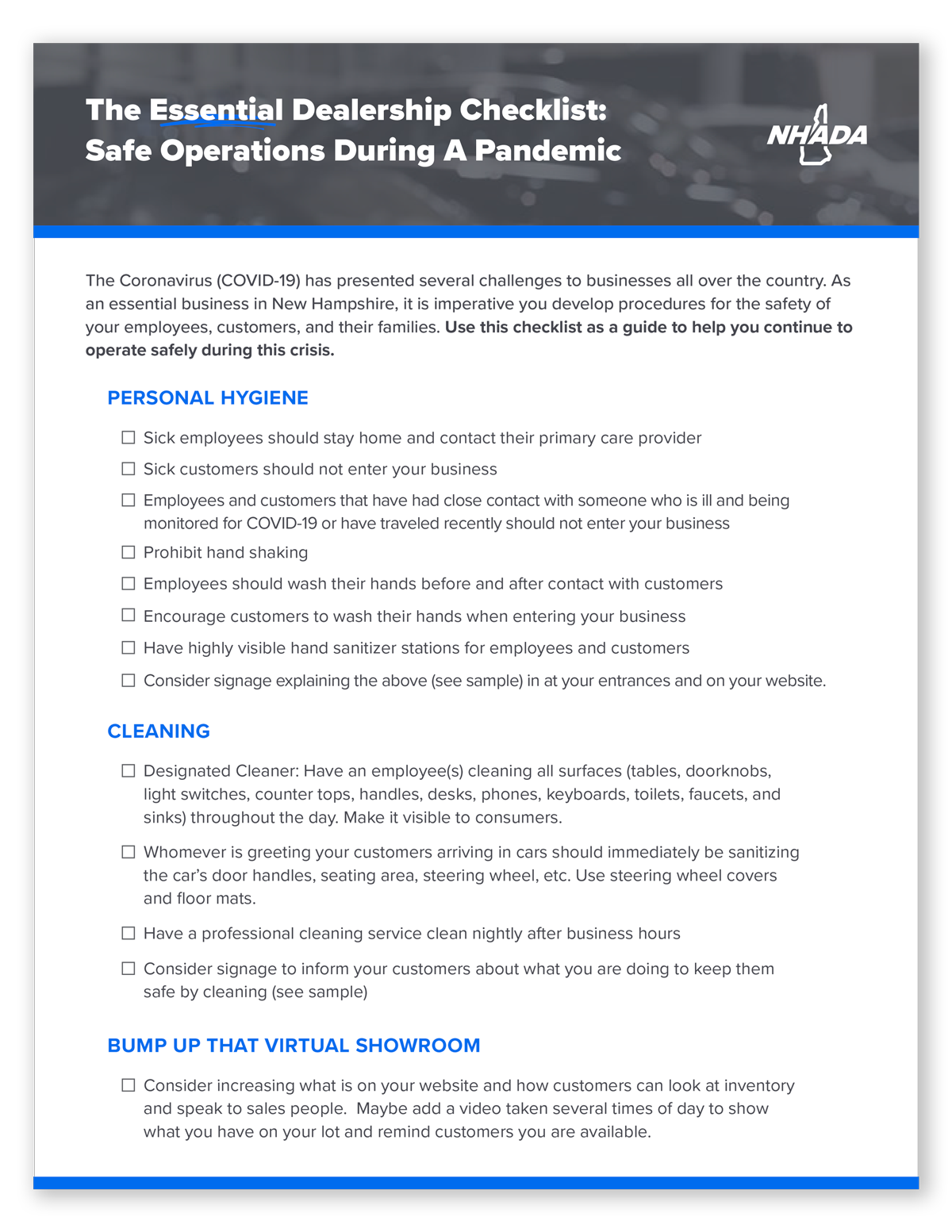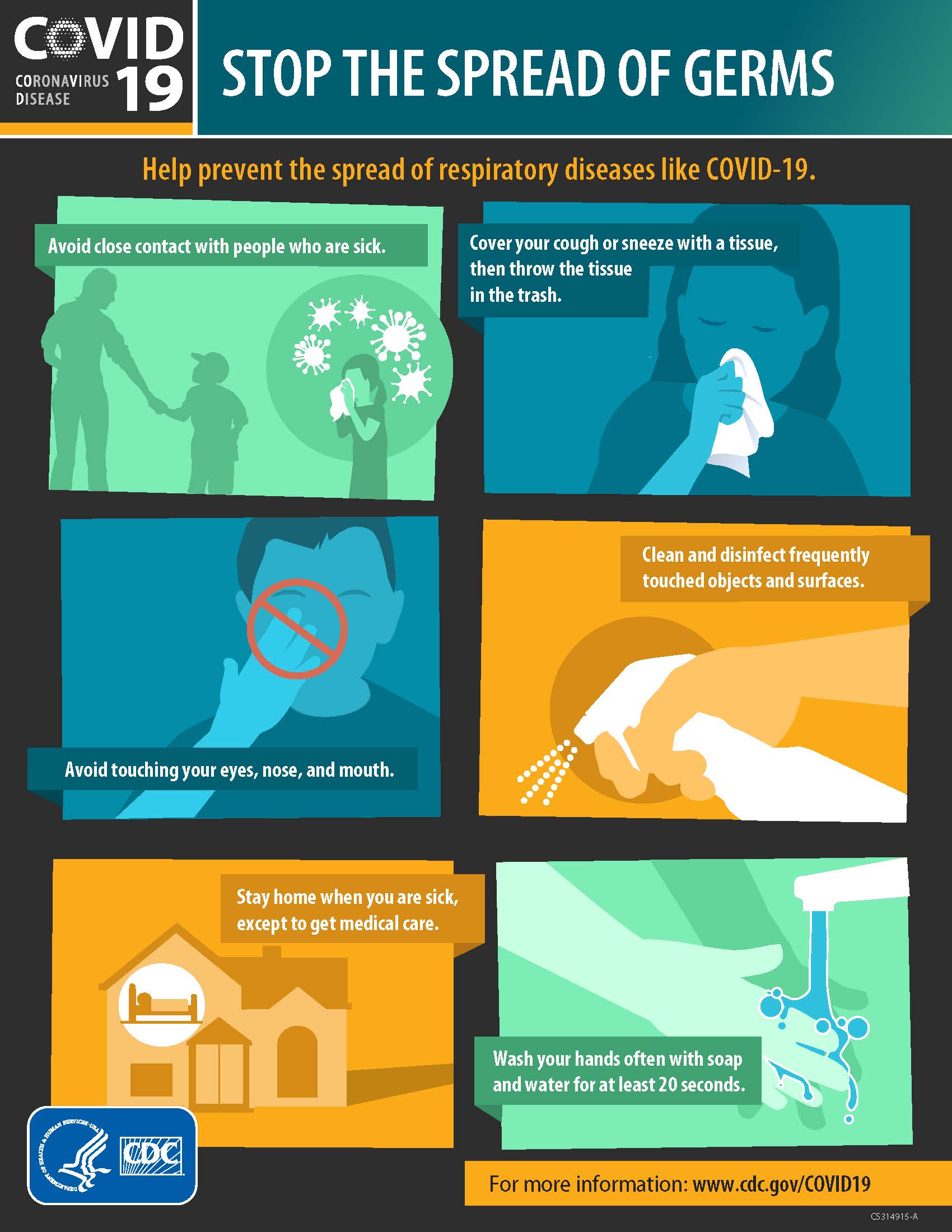 Click image to download
Resources from the association and our partners, the DMV, DOL, DES and more.
We will provide you with additional links as they become available to us.
Please note: This page will be frequently updated. check periodically as we are publishing new content as it becomes available to us.
Governor Sununu: Automotive Sales and Service are Essential
Tonight, Governor Sununu issued Emergency Order #17, the "Stay at Home" order which spells out which businesses are considered essential. The full order can be found here and the list of essential businesses can be found here.
Read More
---
Gov. Sununu Announces a "stay at home" order
NHADA does not have the written order in hand so it is unclear the exact impact on NH's motor vehicle sales and service businesses. Gov. Sununu has indicated that the order closely follows the Massachusetts advisory. This is positive news as both sales and service continue to operate in Massachusetts.
Read More
---
Senate Passes Phase 3 Coronavirus Response
[This Update Directly Sourced From NADA]
Read More
---
Workers' Comp Challenges and Solutions During the COVID 19 Crisis
The current situation with the country's fight against COVID 19 has caused some roadblocks in our usual processes for the assistance and care of an injured worker but the NHADA WCT Team wants to assure you we are working on these challenges and coming up with solutions during this difficult time.
Read More
---
Unpacking The $2 Stimulus Package: Key Components
Earlier this morning, the White House and Congress struck a deal which amounts to the largest relief package in American history.
Read More
---
NHADA Offices Begin Remote Working
Beginning this morning, Monday, March 23rd, NHADA will begin remote operations. Except for pickup of some Product orders, our physical office at 507 South Street in Bow will not be open to the public.
Read More
---
Additional Resources