Thefts reported in insurance company claims have sharply increased over the past three years, and the National Insurance Crime Bureau estimates that these thefts increased by 326% in 2020 and increased another 353% in 2021.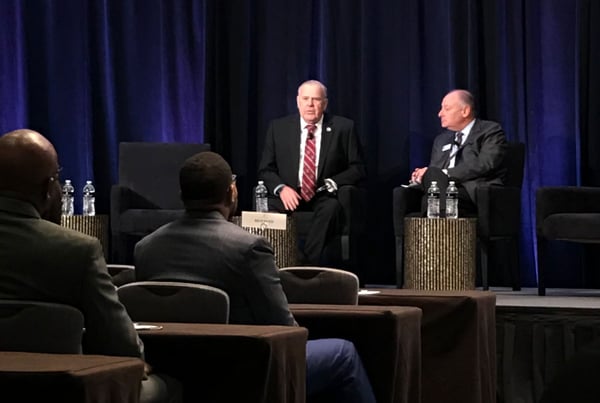 Indiana Congressman Jim Baird Discusses PARTS Act at the NIADA Policy Conference with NIADA CEO, Bob Voltmann
Thieves can easily steal catalytic converters from unattended vehicles, and since catalytic converters are not readily traceable there is a lucrative market for these stolen parts. These thefts are costing businesses and vehicle owners millions of dollars.

H.R. 6394, the "Preventing Auto Recycling Theft Act" (PART Act), a bill co-sponsored by Rep. Anne Kuster that would assist law enforcement in their efforts to combat this crime by providing a national framework that would mark catalytic converters, establish federal criminal penalties, and create a more transparent market that deters its theft.
NADA and 14 other groups sent a letter to House Energy and Commerce Committee leaders in support of the PART Act. Members of Congress are urged to cosponsor H.R. 6394 to address the growing national problem of catalytic converter theft.