In the past two weeks, we have seen changes to the mandates here in New Hampshire when it comes to the fight against COVID-19. The mandatory mask mandate was lifted on April 16th and coming up on May 7th the Safer at Home Universal Guidelines will transition from mandates to suggestions.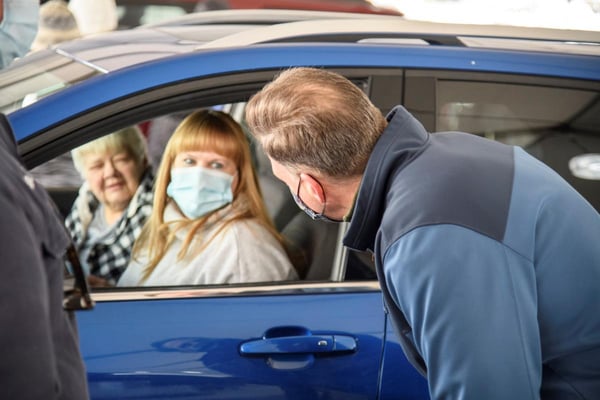 Governor Sununu speaks with NH residents at New Hampshire's First Vaccine Super Site at NHMS.
Image Source: NHMS/Alan MacRae

According to the state, the increase in vaccinated citizens has attributed to the lessening of restrictions. However, COVID-19 experts have recommended in press conferences that we continue to wear masks, practice social distancing, and practice good hand hygiene. Just the day before writing this article, the state announced over 500 new cases of COVID-19. Twenty-four of those cases included people who were more than 2 weeks out from their second vaccine and sadly one of those 24 died. When you hear this news, do you think now is the time to scale back what we have been doing and disrupt our progress?
Mandates, guidelines, suggestions, OH MY!
The updated changes can be confusing and create a lot of questions. Two big questions that come to light are:
How should employers handle the updates and new information?
What is the best practice at this point in our fight against COVID-19?
NHADA strongly encourages its members and partners to stay strong in the fight against COVID-19 and continue to adhere to the Safer at Home Universal Guidelines formerly mandated for New Hampshire businesses.
NHADA looks to set a positive example by continually wearing masks, practicing social distancing & good hand hygiene, screening our employees & visitors, and maintaining the cleanest workplace possible to keep our staff and visitors safe from COVID-19.
As an Association, we recommend that our members do the same. We feel strongly that we should continue with what has been in place and has helped slow the spread of this dangerous virus. There is no need to make changes if the precautions in place are keeping our businesses and communities safe.
We have said it before; just because you can, doesn't mean you should. Now is the time to stay strong in the fight. Some may find the recommendations to be cumbersome or annoying at this stage, but they are in place for a reason. It is better to be safe than sorry.
View Safer at Home Universal Guidelines
NHADA continues to keep up on the latest COVID-19 information and is here for you as a resource. Please reach out with any questions by calling 800-852-3372 or emailing Marta Silakka.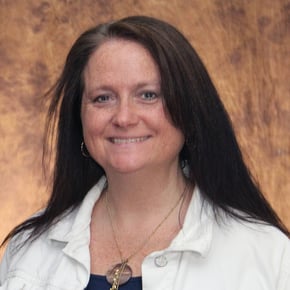 Marta J Silakka RN, BSN, CCM, COHN-S, Nurse Case Manager
As the Nurse Case Manager for the Workers Comp Trust; Marta oversees the medical management of the injured workers claims. She assists in referrals within the managed care network and maintains communication between the injured worker, medical providers, employers, and the claims team. Marta also writes for Drive: NH with a focus on health related issues and case management topics. Outside the office she enjoys cooking and organizing social functions for her friends and family as well as spending time with her dogs Gracie and Sawyer.