This week, the SBA released business specific data on all the businesses that were awarded PPP loans. NHADA reviewed the data by business class codes in order to summarize how many motor vehicle businesses in NH successfully secured the loans (936), how many jobs were saved (over 10,000), plus other data. To see more of this breakdown, please view our data analysis sheet.
NHADA with extensive help from our Association Partners and the National Auto Dealers Association did extensive outreach to the NHADA members including dozens on emails, several well received webinars by Albin, Randall & Bennett and a comprehensive website.
I hope you find this info to be informative and, most importantly, I hope this message finds you and your team in good health – both physically and in business.
Finally, a few caveats: this summary is based upon information that was provided by a third-party SBA. The full NH data set was reduced down to specific NAICS Codes that fit into NHADA membership categories. As such, this data set and this summary may not be perfect. The SBA has also issued it own caveats.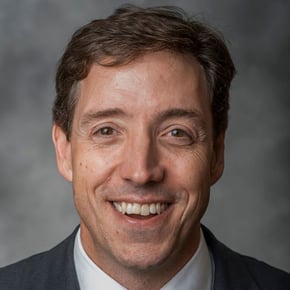 Pete McNamara, President
As the President of the Association, Pete McNamara works with the NHADA professional team to carry out the goals and objectives of the five different corporate boards that make up the Association. Pete is a CAE (Certified Association Executive), licensed attorney and has earned the IOM (Institute for Organization Management) certificate. His passion is promoting the high tech and high wage auto tech careers. Outside the NHADA HQ, Pete enjoys cycling, camping, making pizzas and hanging with his family and friends.