This is a republished press release, the original publish details can be found below:
For Immediate Release:
July 6, 2020

Contact:
Alex Fries
Info@goferr.nh.gov

Concord, NH – Today, the Governor's Office for Emergency Relief and Recovery (GOFERR), in conjunction with the Department of Revenue Administration (DRA) and New Hampshire Employment Security (NHES), announced the opening of the New Hampshire Self Employed Livelihood Fund (SELF) application period. The New Hampshire SELF program builds off of the success of the Main Street Relief Fund. It is part of the State's overall strategy to ensure the self-employed, a critical part of the backbone of New Hampshire's economy, can better tackle the economic challenges associated with the COVID-19 pandemic.

"Self-employed Granite Staters and their businesses are an important part of what makes the 603 such a special place to live, work, and raise a family," said Governor Chris Sununu. "After reviewing the data from the Main Street Relief Fund, we acted quickly to ensure that self-employed individuals are provided the opportunity to apply for these relief funds, providing further support following our expansion of unemployment benefits in the early days of the COVID-19 pandemic."

"We were able to utilize the data collected during the Main Street Relief Fund, to create the New Hampshire SELF program," added Executive Director Jerry Little. "We are confident this approach will ensure it addresses the economic challenges self-employed individuals face due to the COVID-19 pandemic."

"Granite Staters seeking to apply, can now do so by visiting our department's website at revenue.nh.gov until July 17th at 4 PM," said Commissioner Lindsey Stepp. "Additionally, DRA staff will be available in the call center to answer any questions or assist in filling out the application."

For a self-employed business to qualify for a SELF Grant, it must:
Be a "self-employed" business;

Please note:

For purposes of the New Hampshire SELF Program, a "self-employed" business is a business that does not have any employees except owners at any time during the year, including any furloughed, laid-off, or seasonal employees. The business may be a sole proprietorship, partnership, or limited liability company (LLC). If one or more non-owner employees typically work for a business at any time during the year, including any furloughed, laid-off, or seasonal employees, the business is not a "self-employed" business. Independent contractors are not employees; an independent contractor has a "self-employed" business.



Be a for-profit business;
Have its principal place of business in New Hampshire;
Have been in operation for at least one year before July 17, 2020;
Anticipate a loss of gross receipts from 2019 to 2020 due to COVID-19;
Have total 2019 gross receipts of less than $1,000,000;
Not be currently in bankruptcy;
Not have permanently ceased operations; and
Not have been awarded a Main Street Relief Fund Grant.


In addition, the following types of "self-employed" businesses are not eligible for grants under the New Hampshire SELF Program:
Nonprofits;
Franchises or national chains;
Famers, growers, or maple producers;
Childcare providers;
Elementary or secondary schools;
Institutions of higher education; and
Hospitals or other healthcare providers.


Note: Additional information about the New Hampshire SELF program can be found here.

###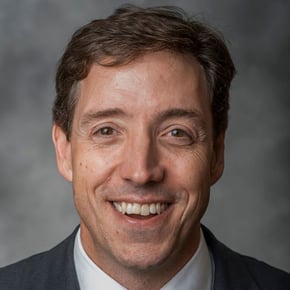 Pete McNamara, President
As the President of the Association, Pete McNamara works with the NHADA professional team to carry out the goals and objectives of the five different corporate boards that make up the Association. Pete is a CAE (Certified Association Executive), licensed attorney and has earned the IOM (Institute for Organization Management) certificate. His passion is promoting the high tech and high wage auto tech careers. Outside the NHADA HQ, Pete enjoys cycling, camping, making pizzas and hanging with his family and friends.