Littleton Chevrolet will be hosting a Safety Training Class on Electric Vehicles for First Responders to educate firefighters and EMTs on what to do during a motor vehicle accident or vehicle fire involving an electric vehicle. The training class will be open to 50 individuals throughout Northern New Hampshire, Vermont, and Western Maine on Saturday, January 21 from 9 a.m. to 5 p.m.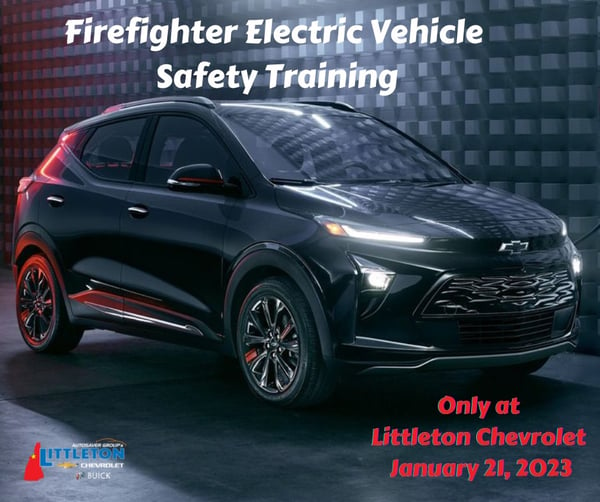 According to a study from the National Transportation Safety Board, electric vehicles' high-voltage lithium-ion batteries "pose the risk of electric shock to emergency responders from exposure to the high-voltage components of a damaged lithium-ion battery."
The education from the National Fire Protection Association's Alternative Fuel Vehicles Safety Training provides firefighters with the information necessary to respond to emergencies involving all alternative fuel vehicles on our roadways, including electric, hybrid, and hydrogen fuel.
Littleton Chevrolet Executive Manager, Duane Coute states, "I feel strongly about the opportunity to give back to our first responders so they are properly educated and equipped to handle emergencies involving electric vehicles."
The program offers a wide array of educational materials including an instructor-led classroom course, self-paced online training utilizing highly-interactive learning modules which include videos, graphics, 3D animations, simulations, data review exercises, educational video series, interactive 3D learning models, and quick reference materials.
Seating is limited. Register today!