The current situation with the country's fight against COVID 19 has caused some roadblocks in our usual processes for the assistance and care of an injured worker but the NHADA WCT Team wants to assure you we are working on these challenges and coming up with solutions during this difficult time.
Updates from the WCT Team:
The entire WCT Team including Loss Prevention are all working to continue the services we offer to our members. Some of us are working remotely but it should be business as usual on your end. We have systems set up to continue to get our calls, emails and faxes remotely. Although we are not all sitting at our desks at 507 South Street, we assure you we are here for our members as always.
In anticipation of the economy bouncing back quickly after the Coronavirus is under control, the mandatory pre-placement drug test, will be waived for re-hires within 120 days of their layoff or furlough.
This is an excellent time for injured workers to avoid emergency rooms and to call NHADA Nurse Case Manager Marta Silakka for assistance with choosing the best and safest medical providers available. When calling the NHADA WCT press one for Workers' Comp and during regular business hours Deborah Handrahan will answer your call to assist you. She will have Marta Silakka the Nurse Case Manager call the injured worker back immediately.
Some occupational health centers and urgent care facilities have closed locations and altered their hours. Marta has the most up to date information to refer injured workers to the safest most appropriate provider.

Merrimack Valley Occupational Health – servicing the Tilton and Concord areas will continue to see injured workers "by appointment only". David Lake ARNP has agreed to continue the care of our injured workers although in a more creative way if needed.

Injured workers can call the Concord office at 603-228-3500 and if a live person doesn't answer the message will walk the injured worker through the process and David will phone them back. Care may be in person at one of his offices, it may be a telephone call, or it may be a telemed call through a video service that is HIPPA compliant called Zoom.
There will be no pre-placement services or drug screens at this time.



Convenient MD – They have closed their Merrimack location but all other NH centers are open and accepting injured workers for the care and treatment of their injuries.

They will not be doing any breath alcohol or respiratory testing at this time. They continue to perform pre-placement drug tests

Bedford Occupational Health and Express Med – have closed their Downtown location but the airport and Salem locations remain open and are treating injured workers. Call the locations to arrange a time to be seen.


Please stay safe and well during this difficult time; practice social distancing whenever possible and stay updated through our resource bulletin. Remember we are here for our members during this challenging time.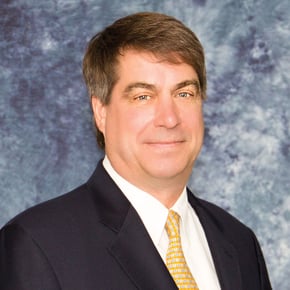 Peter Sheffer, WCT Director
Peter Sheffer earned his Bachelor of Arts degree from the University of New Hampshire in 1984. His claims career began shortly thereafter with a commercial insurance company where he obtained his multi-line claims adjuster license. From 1986 to 2005, Pete worked for a large self insurance pool in New Hampshire, handling workers compensation claims for public sector employers. Starting as a road adjuster, he worked his way up to Claims Manager, a position he held for six years before joining the NH Automobile Dealers Association Workers' Compensation Trust in 2005.