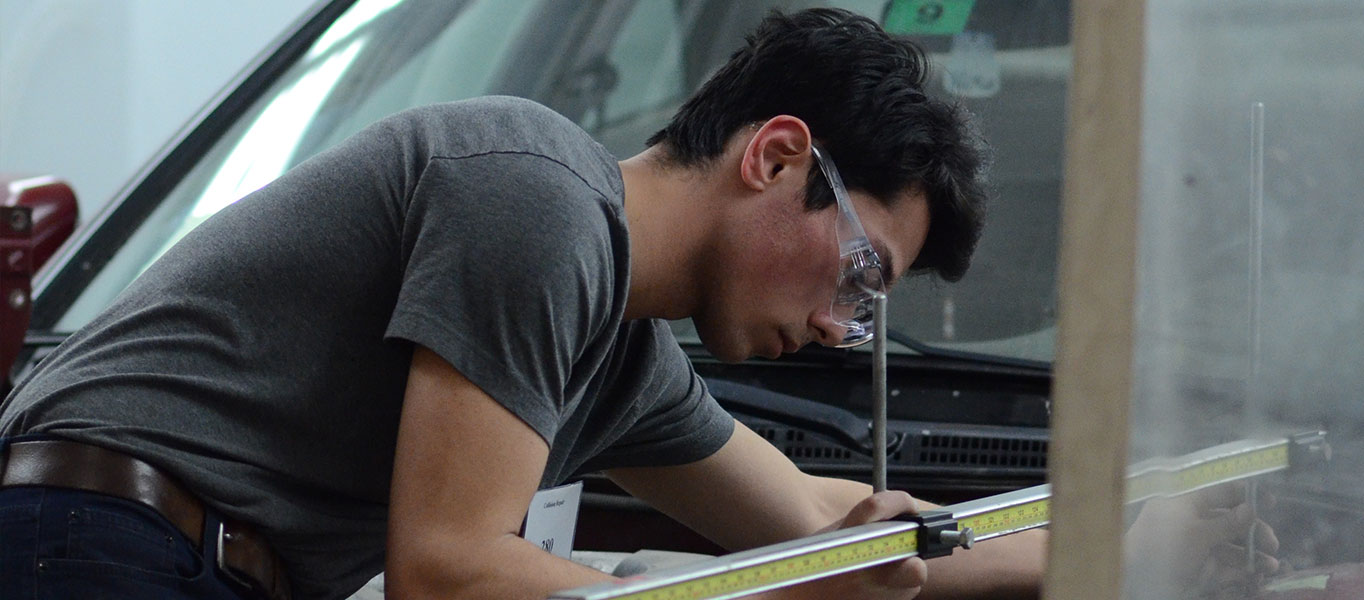 The NHADA is proud to have partnered with SkillsUSA this month in hosting a multi-day automotive technology competition.
SkillsUSA, a partnership of students, teachers and industry working together, serves over 360,000 students and instructors annually. This includes 20,365 instructors who join as professional members. Including alumni, SkillsUSA membership totals over 400,000. SkillsUSA has served more than 13.5 million annual members cumulatively since 1965. SkillsUSA empowers its members to become world-class workers, leaders and responsible American citizens.
The competition kicked off on March 12 at Nashua Community College where students from high school collision repair competed to become top in the state. The competition came to an end on March 21, touching upon many disciplines within automotive technology—ranging from high school collision, to small engine, to diesel and just about everything in-between. More below:
---
High School Collision
Nashua Community College
March 12, 2019
1st Place: Vincent Donnelly
2nd Place: Ethan Yung
3rd Place: Gavin Horton
---
Post-Secondary Diesel
McDevitt Trucks Inc.
Sponsored by:


March 14, 2019
1st Place: John Kalligandis
2nd Place: Christopher Gros
3rd Place: Adam Ash
---
Post-Secondary Automotive
Portsmouth High School
Sponsored by:


March 15, 2019
1st Place: Taylor Hobbs
2nd Place: Garrett Houle
3rd Place: Michael Leno
---
High School Automotive
Lakes Region Community College
March 18, 2019
1st Place: Aaron White
2nd Place: Sheamus Powers
3rd Place: Karissa Gagnon
---
High School Small Engine
Ernie Brown at Wilbur H. Palmer Career and Technical Education Center
March 19, 2019
1st Place: Joshua Stratton
2nd Place: Andrew Doucett
3rd Place: Drew Leamy
---
High School Diesel
White Mountains Community College
March 21, 2019
1st Place: Brian Latham
2nd Place: Joseph Bahnsen III
3rd Place: Nyklaus Lytle
---
Job Skills Demo
1st Place: Dylan Machado
---
Awards Ceremony:

#OnToNationals—thank you sponsors!
---
---