Yes, you read the title correctly, LotDrop will be giving away up to 25 polos to one lucky customer!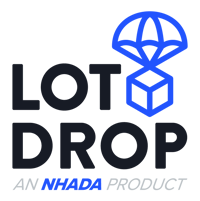 Are you looking to outfit your employees with high-quality custom apparel or purchase branded products to give to new customers? Any NEW custom product purchase on LotDrop.com by August 31st will enter you to win up to 25 custom polos! LotDrop offers hundreds of options for unique custom products that you, your employees, and customers will love!
Merchants Auto is prepared for the Fall with orders of custom beanies and sweatshirts. Branded button-ups bring a professional uniform look to their showroom floor.
---
Contest Rules
This contest is open to all businesses no matter the industry! Entering the contest is easy and you only need to meet two requirements.
Have or create a customer account on LotDrop.com.
Place a NEW order for custom promotional products or apparel from LotDrop.com by August 31, 2021.
Ordering is a breeze, watch the video above to learn how to easily place your order! Once your order is placed you will be entered into the contest with the winner being announced Wednesday, September 1, 2021.
---
Why Shop LotDrop?
Consistent branding when it comes to dress, will help your employees feel more confident on the job. Uniform attire gives your employees a sense of identity and unity. This can lead to a stronger team dynamic in your workplace. A Jacket, quarter-zip or polo with your company logo is comfortable, professional and practical.
LotDrop is trusted by many Auto Dealers throughout New England. LotDrop and NHADA Products outfitted Tulley Automotive with custom gear to create a professional look in their showroom.
In a market where every dollar counts, why not buy from yourself? We offer New Hampshire's Motor Vehicle Industry a vast library of goods for their businesses. Shop LotDrop now.