Even if the cost of prescriptions is not affecting your medication regimen, the following ideas may save you some money.
Try generics.Generic drugs have the same active ingredients as brand-name medications, but generics are substantially less expensive. For example, the cholesterol-lowering drug Lipitor retails for about $390 for a 30-day supply. The generic version, atorvastatin, is about $10 for a 30-day supply. Always ask your doctor if a generic is available. If a generic isn't available, ask if there's a similar drug with a generic version.
Go to a big-box store. Many pharmacies in grocery stores and big-box chains offer hundreds of generic medications for just $4 (for a 30-day supply) or $10 (for a 90-day supply). Different chains have different lists. Ask for the list when you're at the pharmacy or look it up on the Internet, and bring a copy to your doctor. Ask your doctor, "is there anything in this binder that I can take that will work just as well?"
Get a bigger dose. Some prescription medications can be divided with a pill splitter. Ask your doctor if that's the case with your medication, and if it's possible to get a double dose. For example, you might get 10-milligram (mg) pills that can be split into 5-mg pills. Some medications cannot be split, such as capsules or tablets that are enteric-coated, or those that release medicine over time. As a general rule, extended-release or slow-release medications should not be split. These include drugs like metformin ER (Glucophage XR) for diabetes and pantoprazole (Protonix) for heartburn.
Get a 90-day supply.Instead of getting a prescription that lasts for 30 days, and making an insurance copay each time, ask for a 90-day supply so you can make just one, or two copays every three months. This works for medications you take long-term.
Apply for assistance. There are many kinds of prescription assistance programs, offered by state and local governments, Medicare, nonprofit groups, and even drug makers. The programs typically have income requirements. Nonprofit organizations include: Needy Meds and Partnership for Prescription Assistance. Other resources include state assistance programs and Medicare Extra Help. Another option is to call the manufacturer of your medication directly. You can look up your medication on this Medicare website.
Try GoodRX.com. This company essentially gives a discount card to people that they can use to buy meds at participating providers. The company and the participating pharmacy have arrangements and make money off a cut of the transaction. Ask the pharmacy you pick what the price is 1) with your insurance, 2) with the GoodRx coupon -- and 3) on cash, without the GoodRx coupon or insurance.
Check your insurance company's website. Depending on your insurer, the copays for two similar medicines may be wildly different. But when your doctor writes you a script, how are you supposed to know if that's the most affordable drug on your plan? Here's where your phone, tablet or computer may come in handy: many insurers now have apps that can tell you if a lower-cost option is available, such as Harvard Pilgrim's Prescription Drug Tier Lookup.
Ask if the cash price for the med is lower than the insured price. This happens with surprising frequency, though you would expect that your insurance gives you a lower price. To find out, ask the pharmacy "What will this cost me with my insurance? And what's the cash price?"
If you change your pattern of buying and ask questions, you could save money.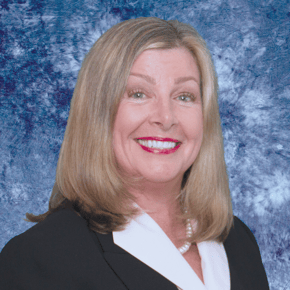 Laurie Churchill, Field Representative
As NHADA's Insurance Producer, Laurie helps our member employer groups take advantage of strategies to help manage healthcare costs and still maintain satisfied employees and a solid bottom-line. Laurie works with employee insurance benefits that include group medical, dental, vision, life, and disability income protection. She also provides additional insurance plans like Group and Voluntary Life & Disability plans, employee-paid Worksite plans such as Accident, and Critical Illness, along with Flexible Benefits like Section 125 Premium Conversion Pre-Tax Plans, Health Reimbursement Accounts and Flexible Spending Accounts. When she's not at work, Laurie enjoys gardening and spending time outdoors.