We wanted to share some recent Slip/Fall safety submissions with you to show you how EASY it is to get involved!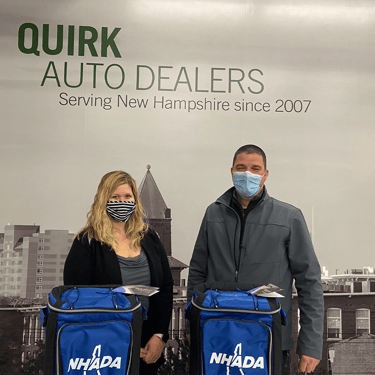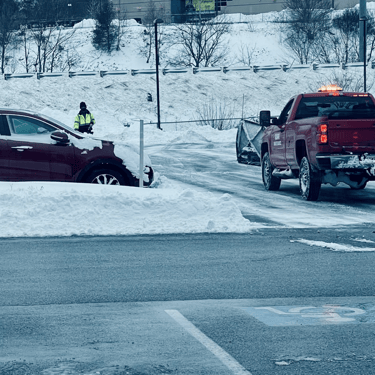 Above: HR Director Sarah Foster and Facilities Manager Steve Clermont, both of Quirk Auto Dealers, won NHADA cooler prizes, perfect for the beach or camping! Sarah won for her cleanup submission and Steve for his winter safety trick.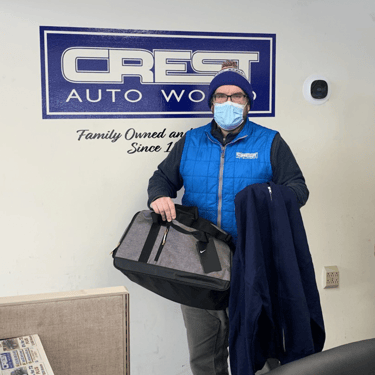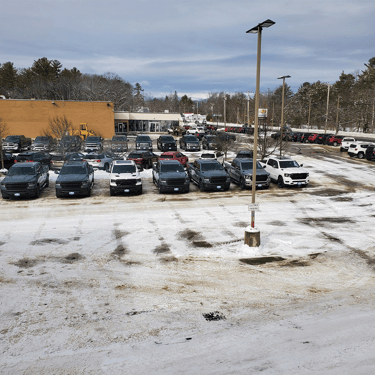 Above: Chris Weiss of Crest Auto World won a NHADA duffel bag and hoodie for this excellent arial submission of Crest's lot after cleanup efforts.
---
When you submit images you are also helping out others in the industry! Steve Clermont of Quirk Auto Dealers thought outside of the box to solve a problem at his shop and won a prize for his ingenuity.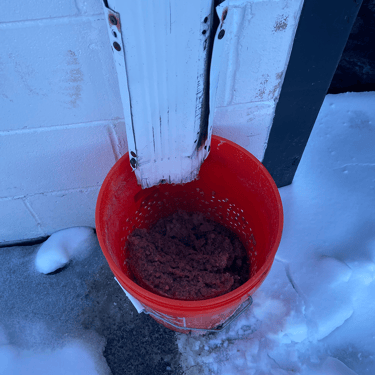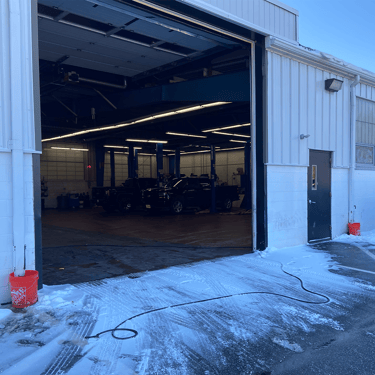 Runoff from the roof was so bad that it would freeze a door shut. Steve installed buckets with rock salt at runoff areas keep it from refreezing and creating unsafe conditions at the facility. Do you have any DIY lot safety hacks that others could benefit from? Be sure to submit your winter safety tricks and tips to win prizes!