Title: Used Car Sales and Lemon Laws: An Overview of New Hampshire Laws & Best Practices
Hosted By: Hilary Rheaume, Associate at Bernstein, Shur, Sawyer & Nelson, P.A. (NHADA Silver Partner)
Location: Webinar
Date: 5/15/23
Duration: 60 minutes
Tuition: $49
Who should attend: Dealers/salespeople involved in used car sales and individuals who want to learn more about lemon laws.
Topics Covered: Is your dealership in compliance with the New Hampshire laws that apply to used car sales? Are you using the right forms? What are your rights if a customer claims that a vehicle is a lemon? In this webinar, we will explore the state legal framework that applies to used car sales and lemon laws.
An overview of New Hampshire laws that apply to used cars sales

An overview of New Hampshire lemon laws

Best practices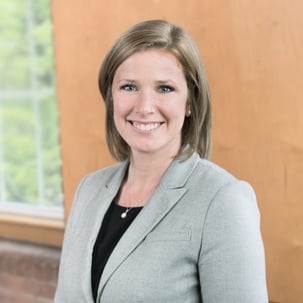 Meet Hilary, a thoughtful business advisor and sharp litigator.
Hilary provides businesses of all sizes with thoughtful legal counsel, with a specialized focus in representing automotive and equipment dealers throughout New England. Hilary has an in-depth understanding of issues facing family-owned automotive and equipment dealerships, and is frequently asked to speak on related topics such as the New Hampshire Dealer Bill of Rights, privacy and data considerations, and employment-related issues for dealerships. Hilary represents dealers in franchise-related issues, and dealer/manufacturer relations, including issues involving add points, terminations, transfer of ownership, and relocations. She also represents dealers in regulatory and compliance matters, licensing, advertising, consumer issues, and commercial litigation.
Register online or
email Kaleena Guzman; or
call 800-852-3372 to register.