Location: Webinar
Date: Tuesday, June 13th, 2023
Start Time: 12:00 p.m.
Duration: 30 minutes
Tuition: $15, all proceeds go to the NH Automotive Education Foundation
Who should attend? Controllers and CFO's
8300 Compliance Training
Navigating form 8300 and the cash transaction reporting requirements associated. The IRS requires that trades and businesses report cash payments in excess of $10,000 to the IRS by filing form 8300. NHADA partner Tyler, Simms & St. Sauveur will conduct a webinar to help you gain a better understanding of the reporting requirements.
Presenter: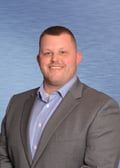 Mitchell Stagnone CPA, Tyler, Simms & St. Sauveur
Register online or
email Kaleena Guzman; or
call 800-852-3372 to register.