Proper record retention is essential to keeping your business compliant. This resource will help you gain an understanding of retention guidelines for: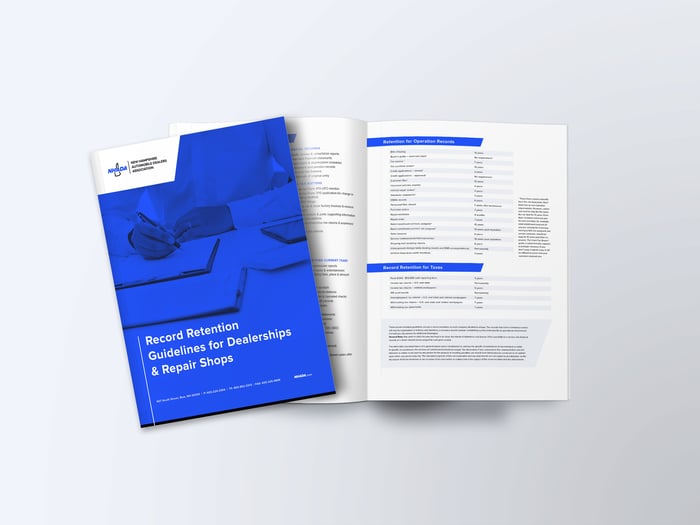 Corporate Documents: Articles of incorporation; bylaws, stock and minute books, and more.
Financial Records: Audit, review, and compilation reports, year-end trial balance, and more.
Income Tax Matters: Federal Tax Forms, U.S. income tax returns, Form 8300, and more.
Other Document Types: Employment applications, dealer license data, litigation papers, and more.