Use the arrows below to learn about Church Landing, Chase House, and the Inn at Mill Falls.
Inn at Mill Falls
The original Inn at Mill Falls, offering family-friendly accommodations! A restored nineteenth-century linen mill and a tumbling 40-foot waterfall create a setting that envelops guests in an atmosphere of warmth, comfort, and easy relaxation. This 54-room inn has two pet-friendly guest rooms and is ideal for families, with its indoor pool and favorable location adjacent to the Marketplace shops, restaurants, and main street activities. Mill Falls redefines the traditional country inn.
Chase House
A cozy home away from home! Across the street from Meredith Bay, Chase House offers views of the bustling Town Docks and positions you just steps away from Meredith's quaint village life. All 21 guest rooms are built for your comfort, with crackling fireplaces, lake views, and some with two-person jetted baths.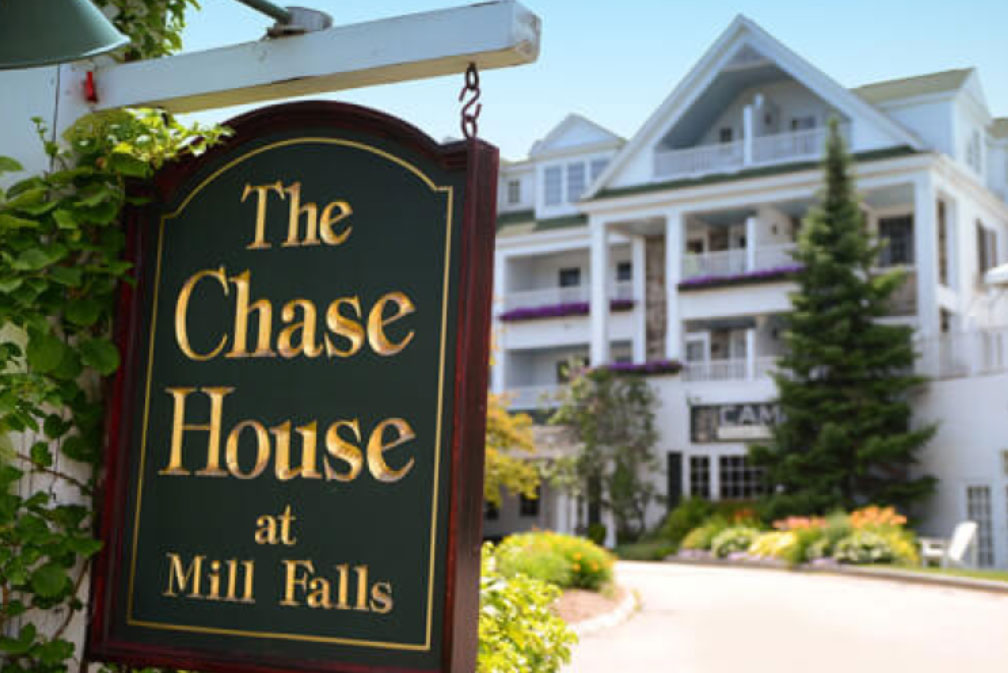 Church Landing
Church Landing is Meredith, New Hampshire's premier lakefront lodging facility. Set on the stunning shores of Lake Winnipesaukee and surrounded by lush gardens and lawns, this luxurious Adirondack-style inn redefines rustic elegance. The award-winning resort features 70 designer-decorated guest rooms with private lakefront balconies, cozy fireplaces, down bedding, convenient beach access, two indoor/outdoor pools, a fitness center, and the full-service Cascade Spa and Salon.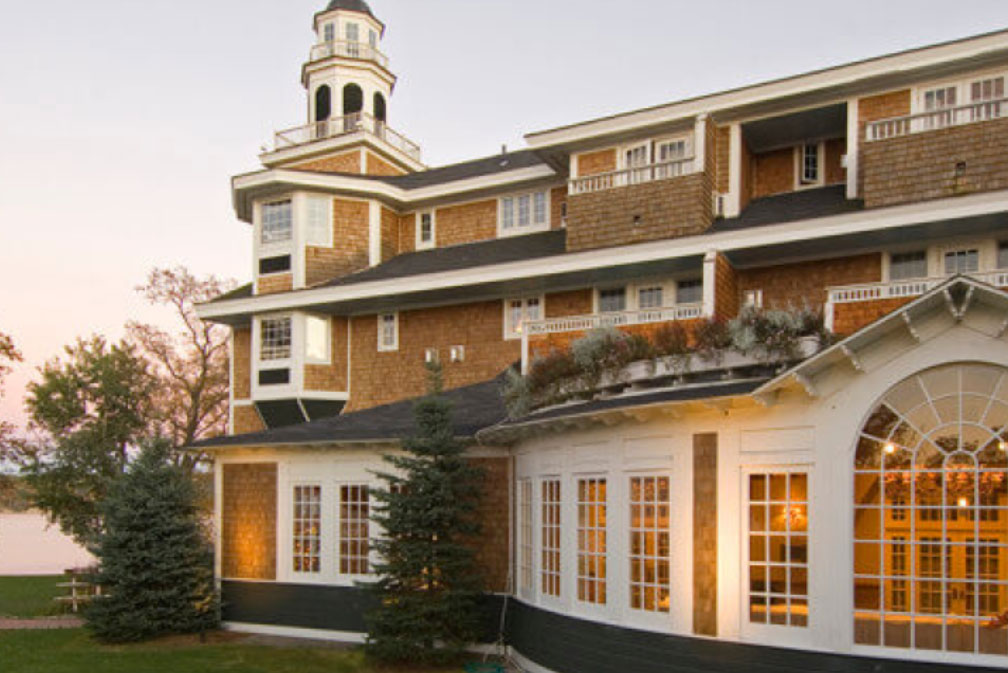 Rates and Reservations

Room Rates (Review venue information above)
6/23 & 6/24 per night:
$249 Church Landing Main Building
$279 Church Landing Boathouse Lodge
$279 Church Landing Birch Lodge
$189 Chase House Guest-rooms
$149 Mill Falls Guest-rooms

How to Reserve a Room
Reservations can be made by phone at 1-800-622-6455 or via website at www.millfalls.com. When making a reservation attendees must identify themselves as participants of the NHADA Convention to ensure they receive the correct rate and group placement. Rates cannot be changed upon arrival for any guests who did not identify themselves when making their reservation.

Attendees booking online will need to enter NHADA's special GROUP CODE of 2135F3 once they enter the reservation screen. Any reservations looking for an earlier arrival or later departure date along with any special room requests will need to call Mill Falls at the Lake directly at 1-800-622-6455.

Please note: The NHADA group rate is guaranteed until 5/31/2019. After that any guestrooms being held for this event that have not been reserved will be released for sale to the general public.

A deposit equivalent to one night's lodging will be required at the time the reservation is made.The rates listed are based on single or double occupancy, per night, and do not include NH tax which is currently 9%.

A charge of $20.00 + tax will be collected for each third and/or fourth person sharing a guestroom, per night. For your convenience, a $2.50 per room, per day housekeeping gratuity will be added to each guestroom. A fee of $2.00 per room, per night will be added to each guestroom for the Meredith Village Conservation and Preservation Fund.

Cancellation or shortening of reservation length of stay is required at least 10 days prior to arrival.
If a change is needed within the 10 day time frame, we will do our best to re-sell the accommodation. If we are not successful, payment in full will be expected by the guest. Check in time is after 3:00 PM. Check out time is by 12:00 PM.

Baggage service is not customarily offered, due to the nature of our four separate Inns.

For those wishing to extend their stay beyond the Convention dates, there are limited rooms under the group rates on 6/22 or 6/25. Additional rooms are at market rate.

All rooms are subject to availability and taxes fees are extra.