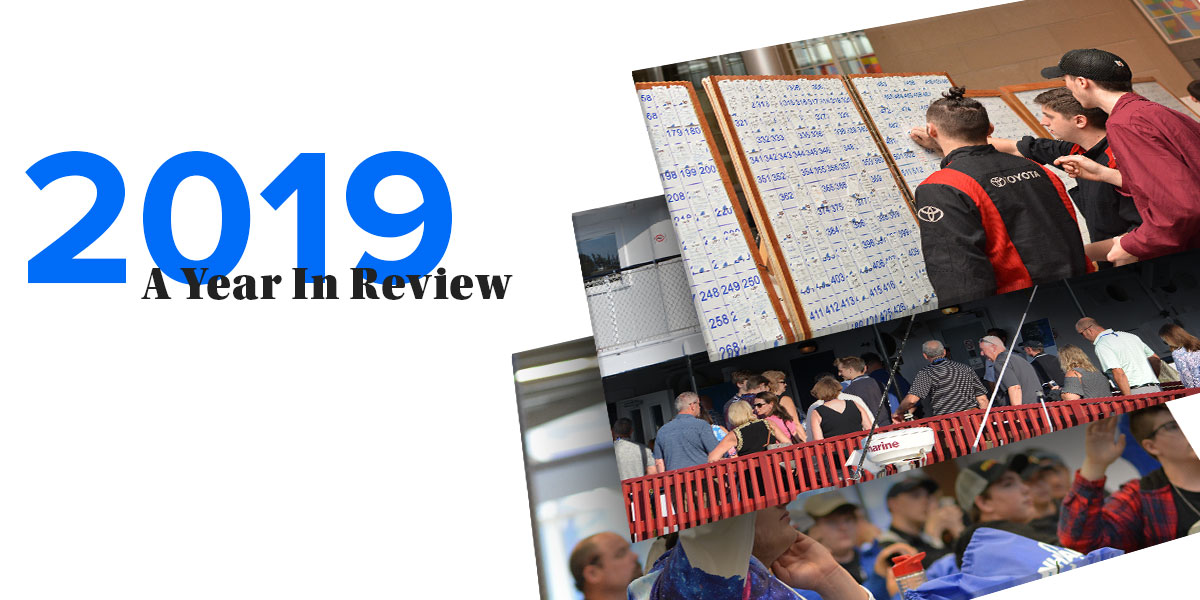 Can you believe we're wrapping up another year together? We accomplished a lot together and had some fun along the way. Let's take a look back at some of our favorite memories.
January: NH Auto Tech State Championship
In January, New Hampshire's top 10 high schools partook in our annual Auto Tech State Championship. Portsmouth High School took 1st place and went on to take 7th at the National Competition.
March: Skills-USA Competition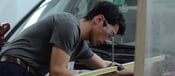 NHADA Partners with SkillsUSA, a partnership of students, teachers and industry working together, serves over 360,000 students and instructors annually. This includes 20,365 instructors who join as professional members. This multi-day auto tech competition took place in early March.
April: National Automotive Technology Competition — New York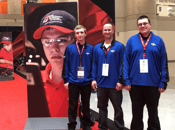 Aaron White and Sheamus Powers of Portsmouth High School become among the best of the best auto tech high school students in the country, placing 7th at the National Competition.

June: ATA's Technology & Maintenance Council Holds NH/VT SuperTech Competition
On Saturday, June 1st, medium and heavy truck technicians gathered in Pembroke, NH to showcase their technical skills against one and other. Joseph Hogan of New England Kenworth took first place. More
June: Cruisin' at the Lake 2019
Beginning on Sunday, June 23rd the NHADA, its members, partners, and friends took over Mill Falls at the Lake in Meredith, NH for a little business, networking, and some fun!


September: Drive For A Tech Golf Tournament
NHADA's 23rd Annual Golf Tournament raised a record $56,000 to help support the Education Foundation. Betley Chevrolet's Jeff Platek, Rob Waterman, Chris Platek, and Greg Walker took first place.
October: Foundation President Mark Tulley Becomes WBL Champion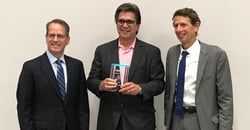 On Tuesday, October 1, 2019 educators throughout the state of New Hampshire gathered at Manchester Community College to honor individuals and organizations who have demonstrated excellence in one or more aspects of work-based learning (WBL); one of which was the President of the Education Foundation, Mark Tulley. More
October: Automotive Technology College and Career Day Attracts Hundreds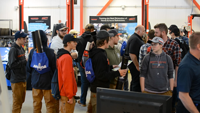 We hosted Auto Career Day at Manchester Community College, one of the central training hubs in the state. High school students from dozens of cities and towns traveled to Manchester to review and explore degree-based automotive technology programs throughout the Community College System of New Hampshire. More
October: Big Raffle = Big Success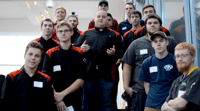 Our third annual Big Raffle was a big success! All 1,000 tickets were sold in advance of the event, which drew a crowd of over 275 people. The big winner was Don Steere of Volvo Cars Exeter.
October: Paul Gaudet, Sr. Becomes New Hampshire's Time And Ally Dealer of the Year Nominee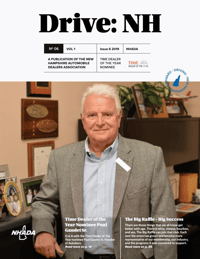 The nomination of Paul Gaudet, Sr., president of AutoServ, a Chrysler, Dodge, Ford, Jeep, Nissan, Ram and Volkswagen dealership in Tilton, New Hampshire, for the 2020 TIME Dealer of the Year award was announced by TIME. More
2019 Workers' Compensation Trust Update

The NHADA Workers Compensation Trust, Board of Trustees approved a 5% reduction in rates for the 2020 fund year. Rates have been reduced four times in five years for an overall reduction of 19%. In addition, the 2019 rebate totaled $4.5 million.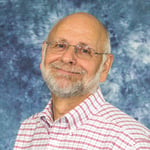 Bernie Hecht, the NHADA WCT Vocational Rehabilitation Specialist retired. Bernie worked for the NHADA WCT for 20 years. He was hired in 1999 by the then Claims Manager, Nick Georges to help injured workers return to work.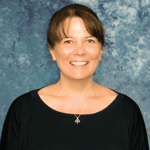 Deborah Handrahan, who has been on the road as the NHADA WCT adjuster for the
last 11 years will try to fill the shoes left by Bernie. Deb will spend time on the road meeting new WCT members, helping new and existing members understand the Workers' Compensation and Managed Care process.
The WCT has hired a new road adjuster to try to fill the shoes of Deb Handrahan.

Justin Dowdy started with the Trust on September 16, 2019.
NHADA WCT Staff accomplishments:
Dustin Howe achieved the designation of Associate Safety Professional, Matt Foster achieved the designation of Certified Safety Profession and Marta Silakka attained the designation of Certified Occupational Health Nurse Specialist. Continued education is an important part of an employee's professional development and we appreciate the dedication and personal commitment that these employees have demonstrated to succeed in their certifications.
NHADA Foundation awards over $100,000 in scholarships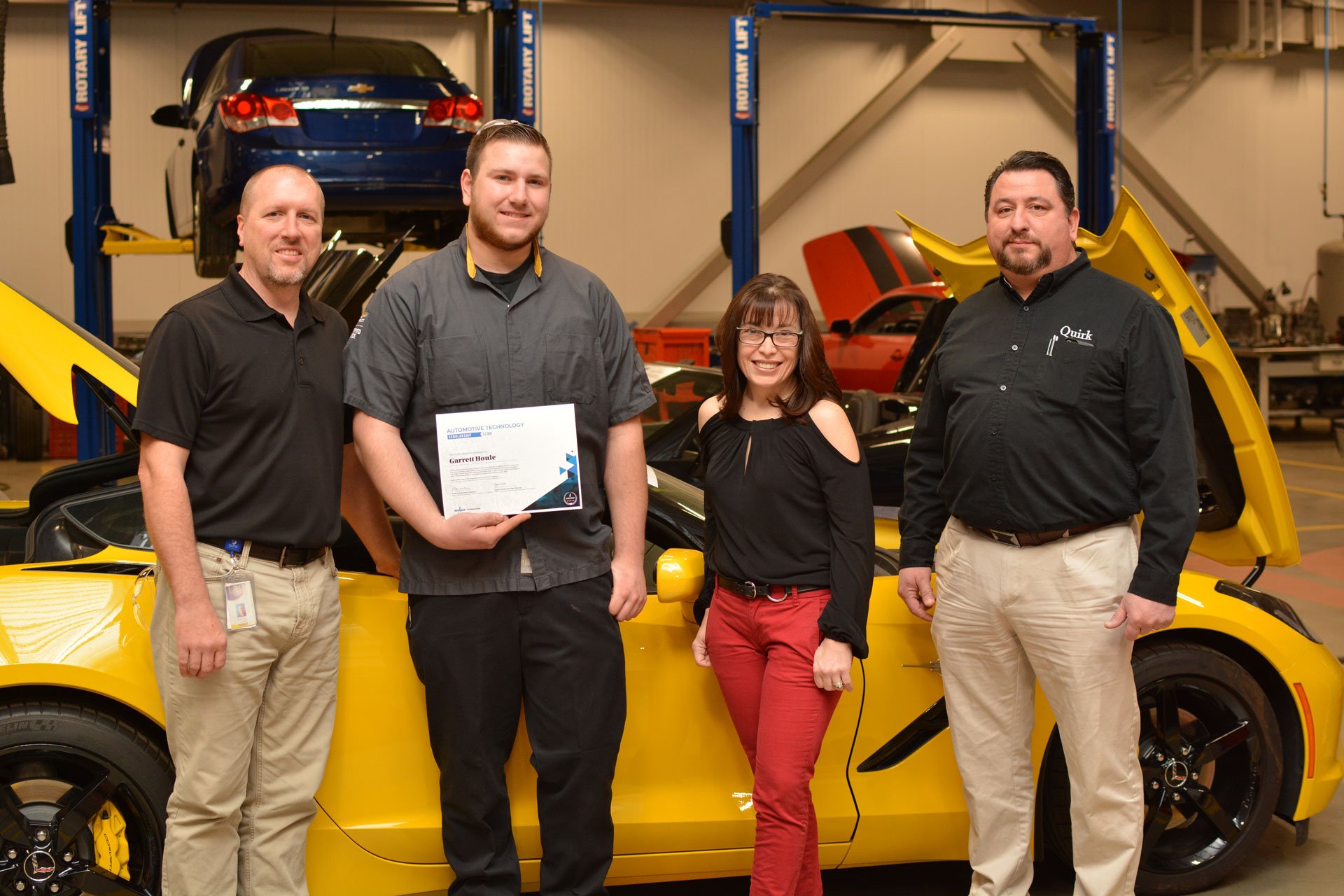 NHADA has recently completed issuing more than $100-thousand dollars in scholarship funds to 58 students in our state. Those dollars will be used to help pay for enrollment in automotive technology programs at five community colleges in the state.
The students will take classes at New Hampshire Technical Institute, Manchester Community College, White Mountain Community College, Lakes Region Community College and Nashua Community College. Programs range from basic auto repair to vehicle diagnostics to full repair of late model cars and brand-new models. The program works in partnership with local dealerships and with auto manufacturers so that students are working on the exact types of cars they would most likely see in their workplace in the future.
2019 Member Anniversaries: Years in Business
100 Years
Merrimack Street Volvo
State Motors Lincoln
50 Years
Bournival, Inc.
Jean-Guy's Used Cars & Parts, Inc.
Stan's Auto Body Inc.
25 Years
Birch Street Collision, Inc.
Bob Leavitt Auto & Truck
Cliff's Auto Body & Repair, LLC
Ed Reilly Subaru, Inc.
Husson Motors, Inc.
Pembroke Automotive Services, Inc.
R & R Cycles, Inc.
10 Years
Young's Hotrods & Restoration
Unfranchised Auto Care, Inc.
Arrowhead Motors LLC
Colebrook Automotive LLC
Key Collision Center of Portsmouth, LLC
Top Selling Store Product: Oval Windshield Year Labels - Blue or Red/Yellow

Drive: NH Volume 1
The first volume of Drive: NH was completed in December and is available for reading.

---
---