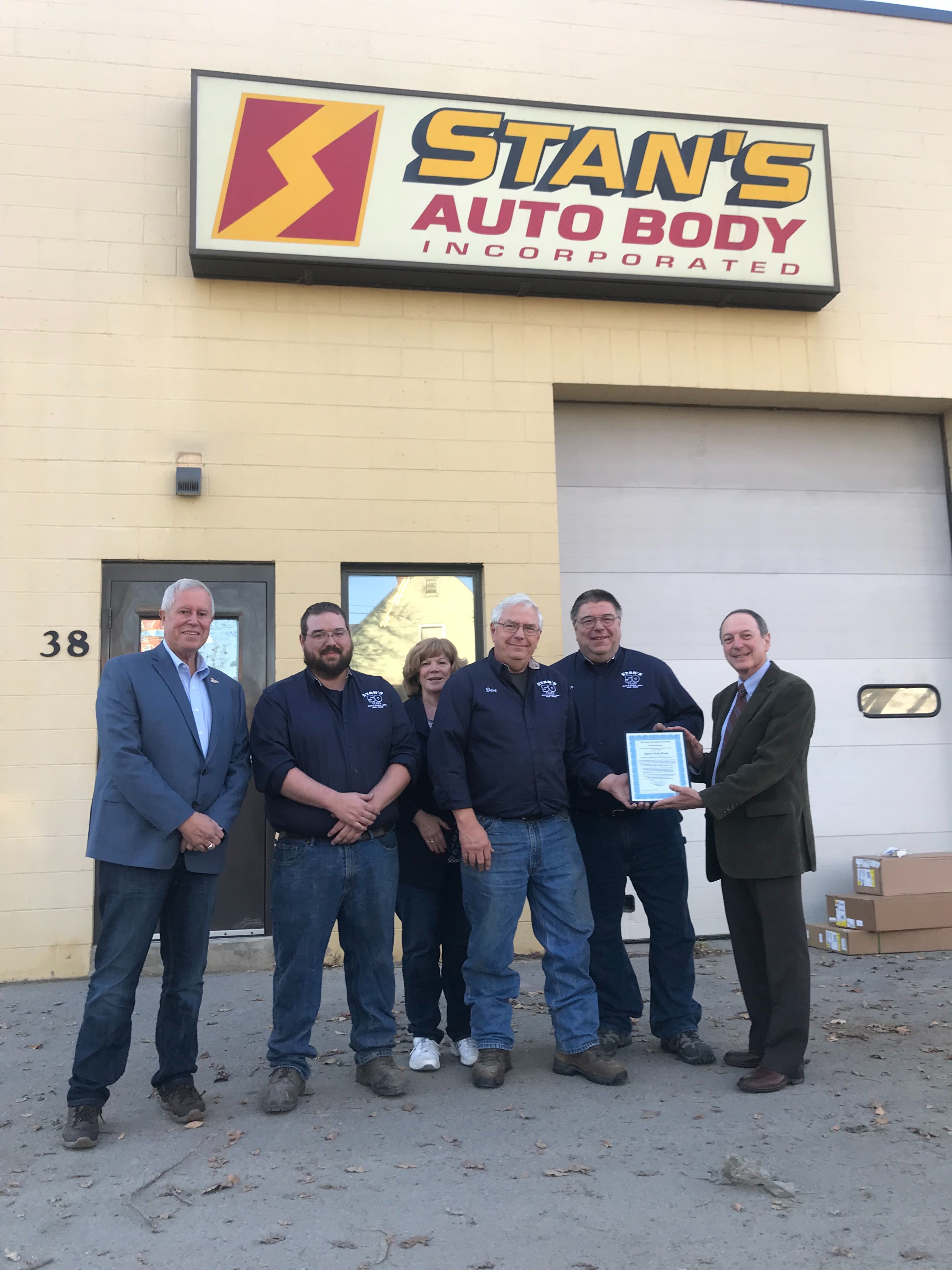 Photo: From left to right – Mitch Greenwald (City Councilman), Steve Chickering, Carol Chickering, Dave Chickering, Dan Chickering and Senator Jay Kahn.
KEENE, NH — Last Friday, Stan's Auto Body In celebrated 50 years in business; Senator Jay Kahn presented a Senate Resolution.
Founded in 1969 by Stan Chickering, the company has expanded three times since then; Steve Chickering will be the 3rd generation owner. Current owners Dave and Dan Chickering (Stan's other two sons) literally grew up in the auto body business and have proven their experience many times since they purchased it in 1992.
Today, Stan's Auto Body does any amount of painting, from a single panel to a complete job. They also do just about any size auto body jobs. With six full time employees on hand, the shop is prepared to meet just about any deadline.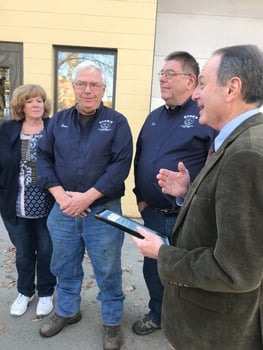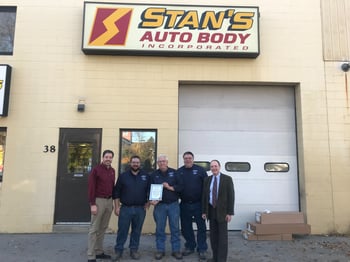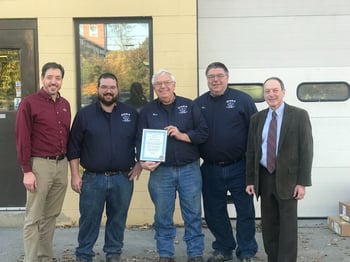 Continuing education keeps them competitive.
In order to stay current with new techniques and technologies, Dave & Dan frequently attend workshops and schools to keep competitive. Dave has had I-CAR training in industry standards for making repairs, Dan's been to CHART Frame School.
They have spent years training technicians and equipping their facilities to prepare for aluminum body repair. Stan's Auto Body is proud to say they are currently leading the way in high-quality aluminum repair work.
Because Stan's works closely with local insurance companies, they are able to fix your vehicle with a minimal amount of work on your part. They deal directly with your insurance company for you and make certain your repair comes out exactly the way you'd expect.
---
---