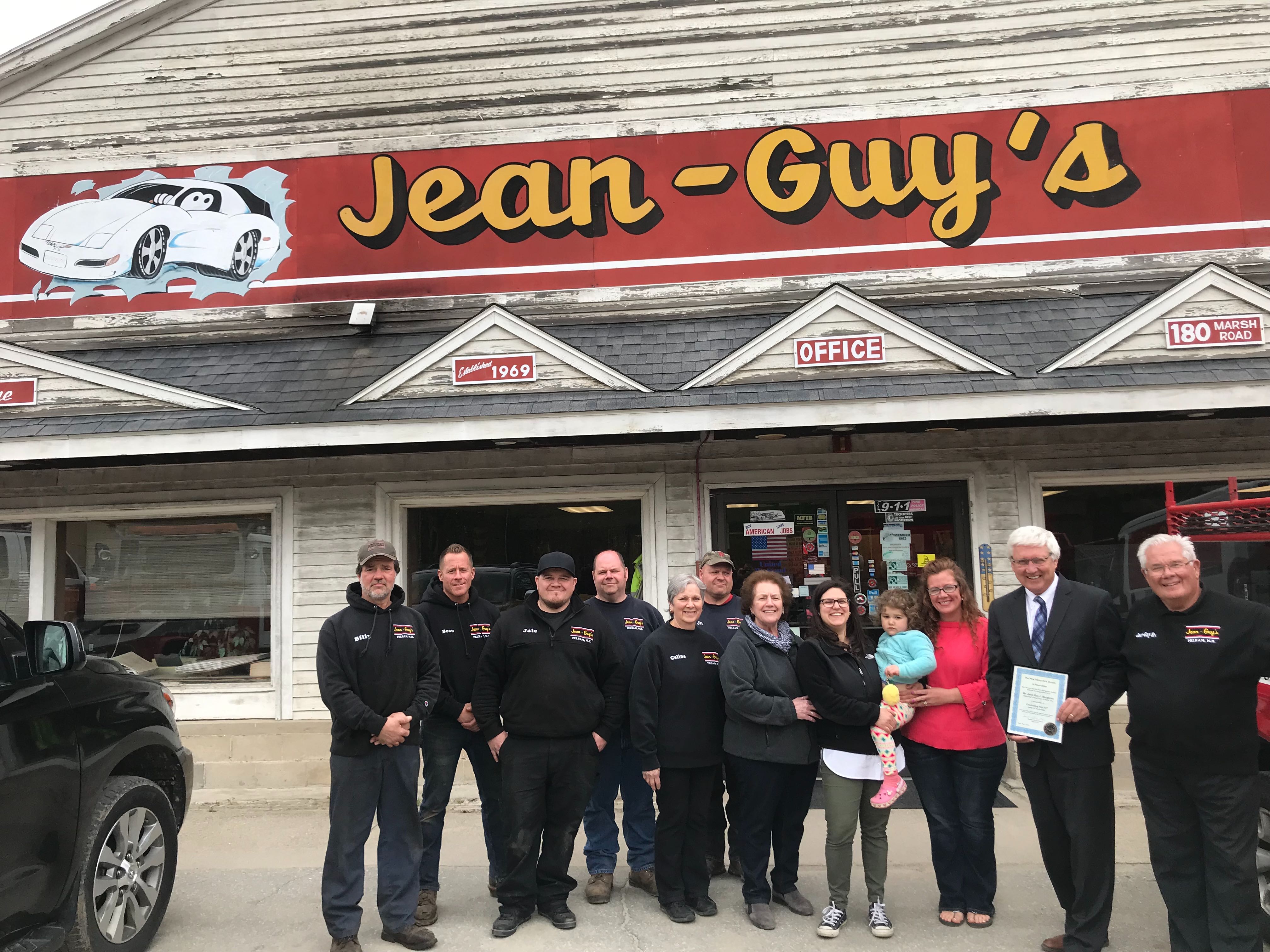 PELHAM, NH — Jean-Guy's Used Cars and Parts, Inc. recently celebrated 50 years of business; Senator Chuck Morse presented a Senate Resolution.
From a young age, Jean-Guy Bergeron had one goal—to open his own business and he was confident he would be successful.
For Jean-Guy, a love for auto mechanics came forth at a very young age. As a teenager he had two neighborhood friends whose father owned a junk yard. There, he and his friends would get "recycled cars" up-and-running and take them for a drive.
Jean-Guy got a kick out of hearing what were once salvaged vehicles fire up again—in fact—every time one did, he knew he was on the right track. As he phrased it himself, "a seed was planted."


Jean-Guy attended Lowell Trade School where he studied Auto Mechanics from 1963 to 1967. Right after school, he joined the National Guard where he served as a medic for six years.
During his tenure with the National Guard, Jean-guy worked in several auto repair garages before he would eventually make the decision to start his own.
In 1968, he tracked down the owner of an abandoned garage in Tyngsborough, Massachusetts—it wasn't long until Jean-Guy had a lease with an option to buy this property. Soon after, he contacted Mobil Oil where he struck a deal to sell their gas and products.
Mobil wanted to give Jean the financial backing to buy the garage for a 7-year lease, an offer that looked good on paper–but there was a catch. Mobil did not want Jean-Guy to pursue the recycling yard, he now had a decision to make.
Through his garage in Massachusetts, Jean-Guy met Mr. Neault, who owned a licensed junk yard in New Hampshire since the 1950's. One thing lead to another and Jean-Guy would go on to sign another lease with an option to buy, only this time he would become the owner in 1973.
Therefrom, Jean-Guy's Used Cars and Parts, Inc. was born.
Though his vision didn't come to fruition in Massachusetts, Jean-Guy made his dream a reality in 1969 and he hasn't looked back since. This perseverance is a sentiment many can learn from; in fact, Jean-Guy has told himself and many others, "keep the faith."

Over the years, Jean-Guy's Used Cars and Parts, Inc. has been able to set themselves apart from other businesses. While the main part of their business is supplying their customers with used auto and truck parts, they also have a body shop where cars are built for resale.
One thing they pride themselves on is their same-day delivery.
In fact, deliveries are a vital part of their business model:
They have five delivery trucks.
Fun fact: every delivery is accompanied by a complimentary bag of Jean-Guy's Popcorn—butter flavored or kettle corn.
As well as deliveries, they also work with daily walk-ins and can provide parts to customers the same day they request them.
The business also generates scrap cars and truck hulks after the salable parts are removed. The car crusher that they have on site helps them process that scrap.
Jean-Guy's Used Cars and Parts, Inc. provides prompt and professional service. Saving their customers time and money is something that is very important to them; that's why they take care of all of the parts for their customers themselves and there is no "U-Pull-It" at Jean-Guy's business.
They test their parts for you, pull it from the yard, and describe the condition that it's in before completing the sale.
Jean-Guy's recently celebrated their 50th year in business and they now turn the page to the second half-century in business. Though Jean-Guy can not predict the future, he can confidently say this business is in good hands.
Jean-Guy has kept his family very involved in his business; he has four sons that all work for, and with him. He knows that in the future they will hold the same level of confidence that it has took to make it this far.
He also can confidently say they will succeed in running the family business because they know it inside-out.
NHADA provides Jean-Guy's Used Cars and Parts, Inc. with Workers' Compensation, Life Insurance, and Dental Insurance.

In his interview, Jean-Guy praised NHADA President Pete McNamara and staff on the level of professionalism they hold.
In response, NHADA President Pete McNamara said: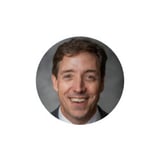 "Not only has Jean-Guy ran a great motor vehicle operation for 50 years, but he also served the industry and the state as an elected official. We greatly appreciate all that Jean-Guy has done to promote the industry."
---
In 1979, Jean-Guy and six other yard owners came together to form the Auto and Truck Recyclers Association of New Hampshire (ATRA of NH).
Jean-Guy was the charter President of the association. In addition to being the founder of an association, he was elected to the House of Representatives. He served on the Transportation Committee from 2001 to 2008. During that time, Jean-Guy was also elected as a Selectman in Pelham, NH.


After sharing his impactful story, Jean-Guy left us with a note of his own: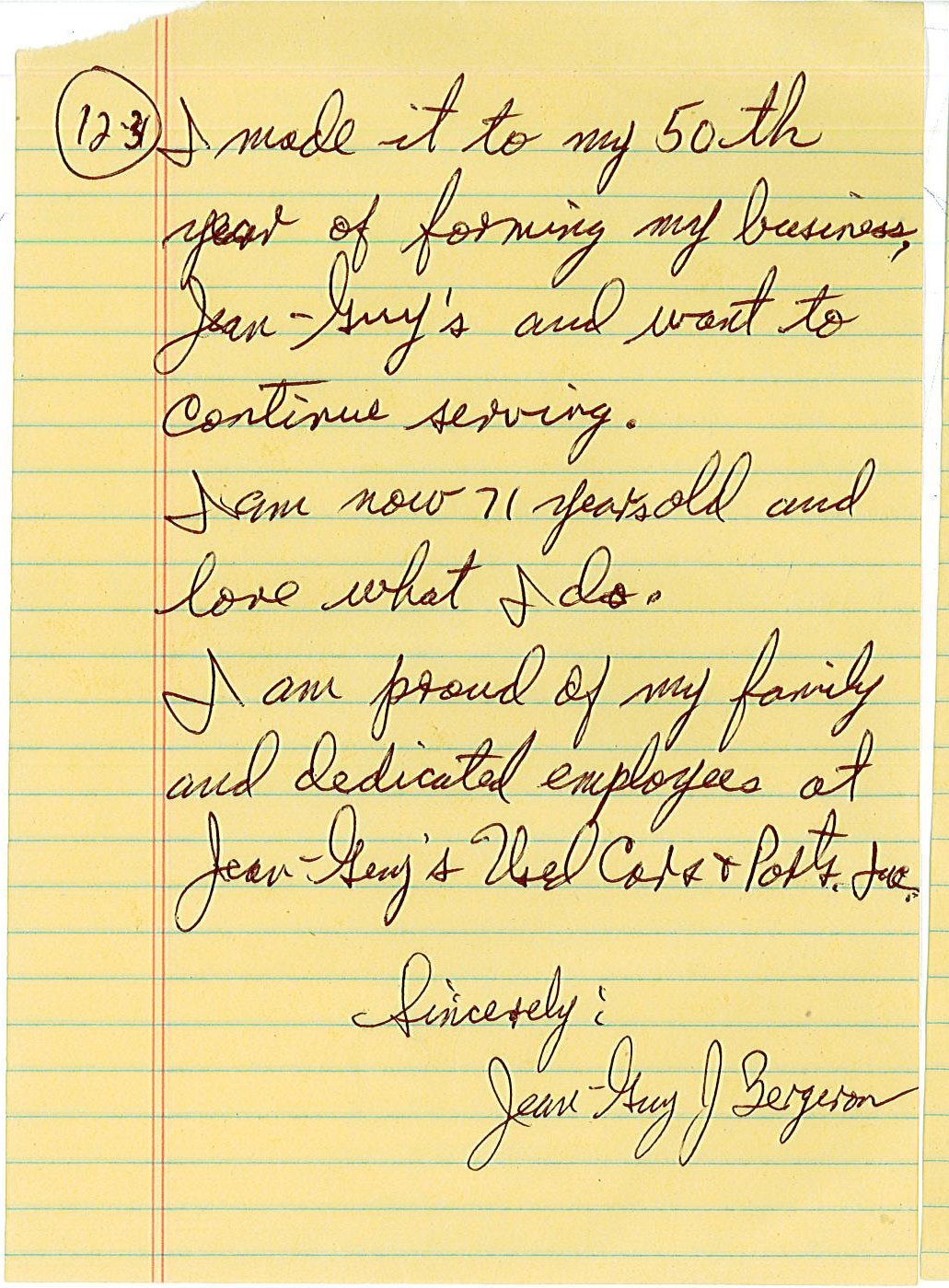 ---
---